Expert Forecasts for Home Values in the Upcoming Five Years
Posted by Casey Hardon on Tuesday, September 12, 2023 at 5:52:37 PM
By Casey Hardon / September 12, 2023
Comment
Considering Purchasing a Home? Here's Why It's Worth It.
When contemplating a home purchase, it's crucial to evaluate projected home price trends and their potential influence on your investment. Despite some pessimistic headlines about home values in the past year, they are surprisingly robust and increasing nationwide. Furthermore, current data suggests that this growth isn't a mere flash in the pan – experts believe prices will continue on this upward trajectory.
Anticipating Continued Growth In the most recent quarterly Home Price Expectation Survey (HPES), Pulsenomics consulted over 100 seasoned economists, investment strategists, and housing market insiders. Their collective forecast paints a promising picture: home prices are expected to rise consistently until 2027 (see graph below):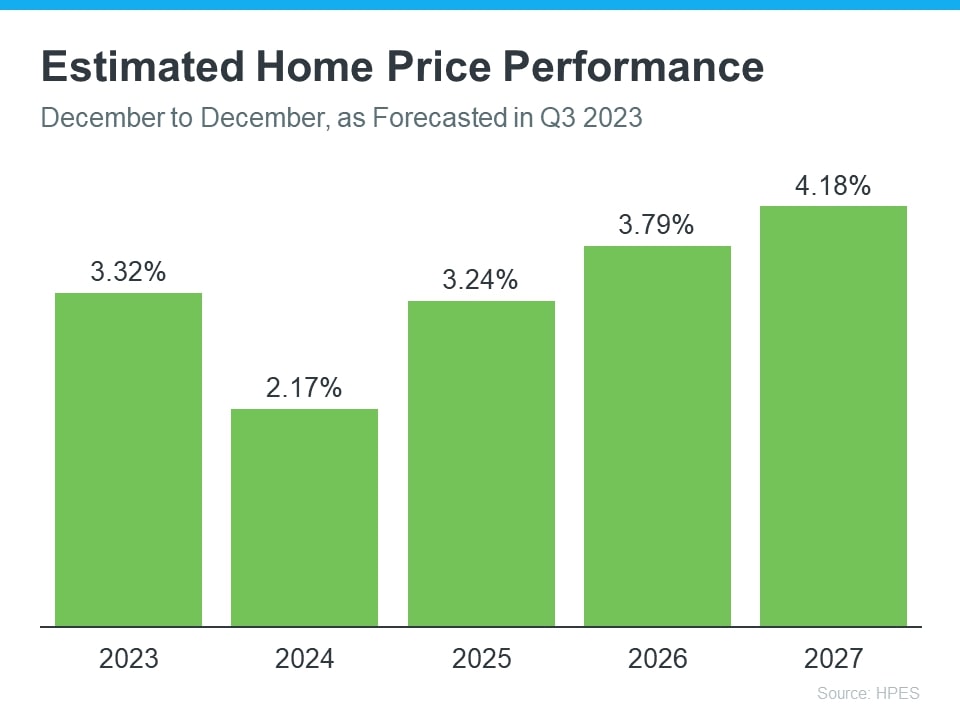 If you've been wary due to varying online narratives, here's a perspective shift. Despite regional price differences, the consensus among experts is that national home values will keep soaring. The anticipated rate of appreciation for 2024 might be slightly slower than 2023, but remember, these growth rates are cumulative. For instance, a 3.32% increase this year, followed by 2.17% the next, reinforces that a home purchase can offer significant long-term benefits.
The Real-World Impact on You Owning a home isn't just about having a place to live. As your property appreciates, so does your net worth. Using HPES projections as a guide, imagine this: if you bought a $400,000 home at the start of the year, over the next five years, you might see an increase of over $71,000 in your assets. Check out the graph below: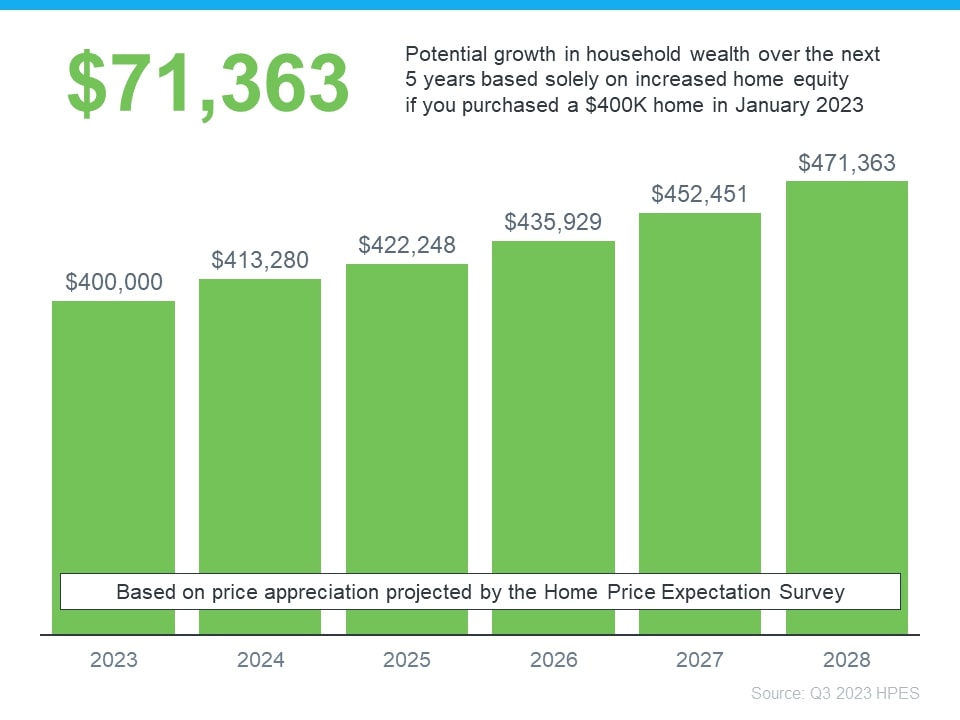 Contemplating a home purchase? Think beyond the immediate. It's not just about owning property, but also securing a robust financial future.
Bottom Line
Expert projections suggest a consistent, albeit more moderate, growth in home prices over the upcoming five years. If you're pondering homeownership, remember it's not just about a roof over your head. It's about financial growth and long-term prosperity. Ready to take the leap? Let's begin your homebuying journey today.